As the VP of Design I helped create both the product and the brand of Whisker Labs which enabled our acquisition by Earth Networks to complement their suite of sensing technologies.
I assembled & oversaw a team that developed a name, a logo and cohesive branding, as well as produced a product that was both simple and beautiful.
The goal was to make a product that was easily installable by any homeowner without hiring an electrician. Because the sensors attach to the front of a circuit breaker, there is no need to open the panel (which we found was the major barrier to adoption for consumers).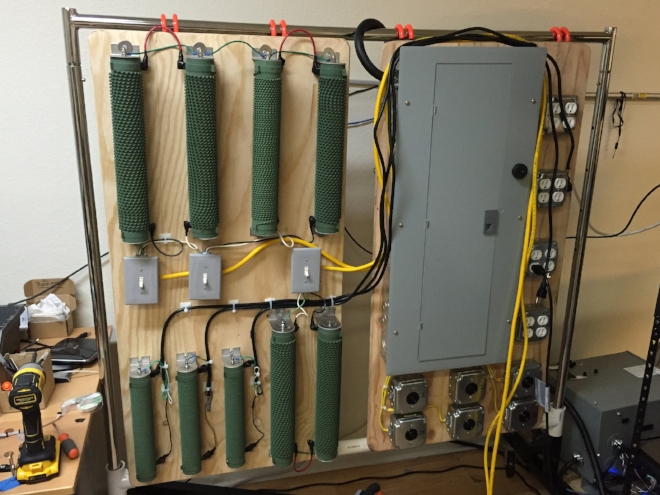 Using a setup like something out of a low budget Sci-Fi thriller, we simulated large appliance loads on the myriad of different breaker types to ensure that we got reliable data regardless of what type of electrical system it is used with.
As we were working directly with the National Renewable Energy Laboratory (NREL), we were constantly evolving our prototypes to meet different pilot study needs.
In the background we were also starting to work with an Industrial Designer to refine a look and feel for the product, preparing for a direct-to-consumer launch.
Because a lot of circuit breaker panels are located outside we had to ensure that our sensors were waterproof. We used a Technomelt encapsulation technique that would provide features for user interaction as well as seal the sensor.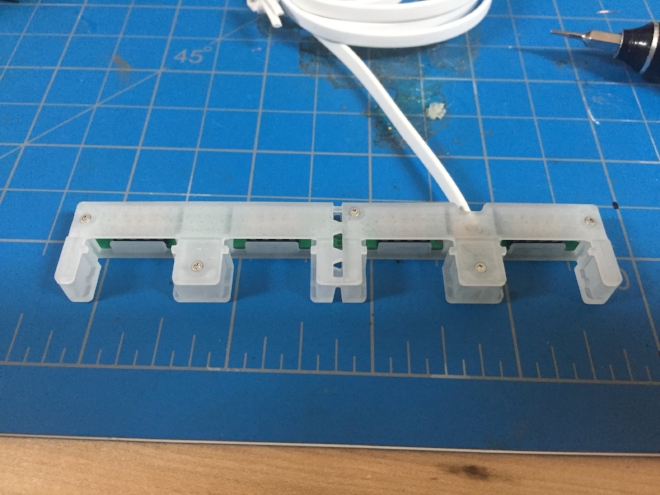 To account for both 4 pole and 2 pole main breakers we had to get creative. This breakout hub was designed to be snapped in half or used whole, depending on the use case. The goal was to reduce the number of parts and wires necessary to install the system.
Due to cost and reliability concerns we ended up moving to an over-molded sensor and cable assembly. We finally decided that for the small percentage of systems that required 4 sensors, it would be acceptable to run a second cable.