It is a dynamic sculpture of 100 dimmable LED bulbs that uses brightness and motion to create visualizations of data.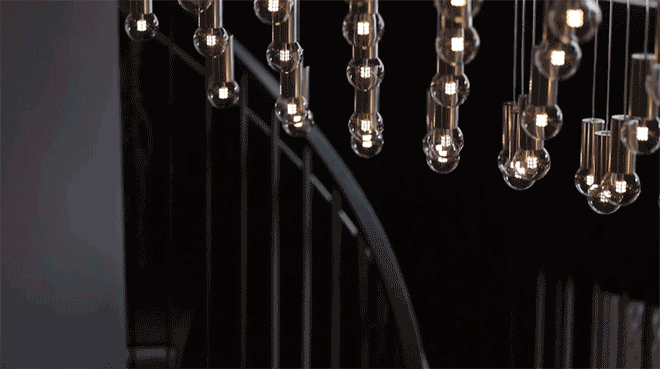 I helped the lead designer, Brad Artziniega, create the mechanical systems that enabled the motion of the bulbs.
We used NEMA 17 stepper motors in conjunction with a custom injection molded spool, a Mercotac slip ring for power transmission, and a hall effect sensor for homing the sculpture in case of drift or power loss. The mechanical design required careful cable management to ensure the longevity of the installation and smoothness of motion.
To minimize the noise of 100 motors running simultaneously, we isolated the motor as well as the motor assembly using vibration dampening grommets that I had originally helped design while working at Immersion.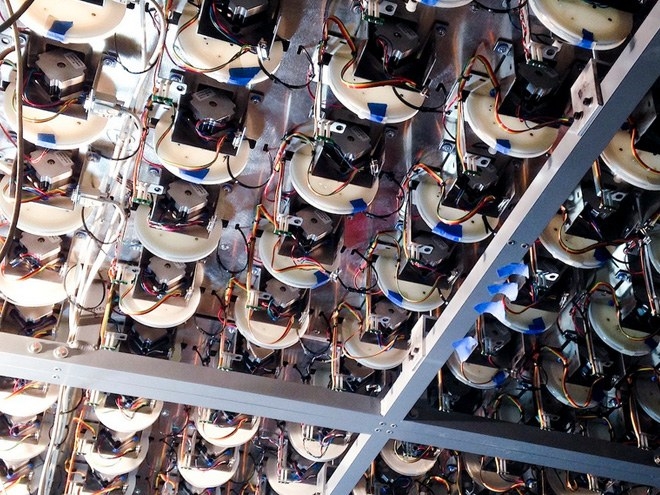 It took 3 days of working above our heads to install this piece but the effort was well worth it. Even the guts of the sculpture are beautiful thanks to our carefully routed wires and attention to detail.